Getting started with LEQEMBI®
For patients with AD (MCI due to AD and mild AD dementia), LEQEMBI offers titration-free dosing from the start1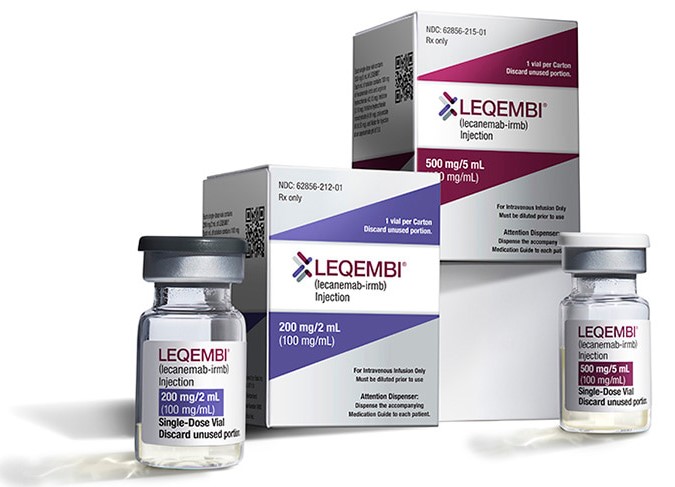 The recommended dosage of LEQEMBI is 10 mg/kg IV infusion over 1 hour, once every 2 weeks1
Confirm the presence of Aβ pathology prior to initiating treatment
The recommended dosage of LEQEMBI is 10 mg/kg that must be diluted then administered as an IV infusion once every 2 weeks
LEQEMBI is infused over approximately 1 hour
If an infusion is missed, administer the next dose as soon as possible
After each infusion, ensure the patient/caregiver has confirmed an appointment for their next infusion in 2 weeks
Hypersensitivity reactions, including angioedema, bronchospasm, and anaphylaxis, have occurred in patients who were treated with LEQEMBI. Promptly discontinue the infusion upon the first observation of any signs or symptoms consistent with a hypersensitivity reaction, and initiate appropriate therapy. LEQEMBI is contraindicated in patients with a history of serious hypersensitivity to lecanemab-irmb or to any of the excipients of LEQEMBI
LEQEMBI is associated with infusion-related reactions. Symptoms of infusion-related reactions include fever and flu-like symptoms (chills, generalized aches, feeling shaky, and joint pain), nausea, vomiting, hypotension, hypertension, and oxygen desaturation _In the event of an infusion-related reaction, the infusion rate may be reduced, or the infusion may be discontinued, and appropriate therapy initiated as clinically indicated. Prophylactic treatment with antihistamines, acetaminophen, nonsteroidal anti-inflammatory drugs, or corticosteroids prior to future infusions may be considered
Dosing calculator
The information provided is not a substitute for clinical judgment.
This is intended for qualified healthcare providers only. All calculations should be confirmed before use.
Dosing for LEQEMBI is calculated using actual body weight. Use this dosing calculator to determine the exact volume of LEQEMBI needed for your patient.
Enter your patient's actual weight in lb or kg and click 'Calculate dose' to determine the appropriate dose of LEQEMBI in mg/mL.
Based on the dosage calculated, follow the dilution instructions below.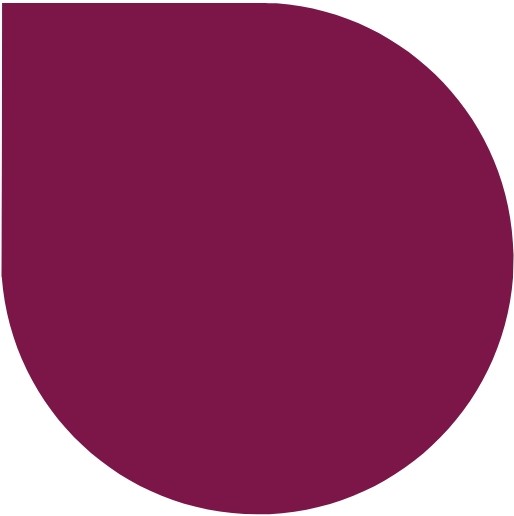 Dilution1
LEQEMBI is supplied in single-dose vials available in concentrations of 500 mg/5 mL (100 mg/mL) or 200 mg/2 mL (100 mg/mL)

Each mL of solution contains 100 mg of lecanemab-irmb and arginine hydrochloride (42.13 mg), histidine (0.18 mg), histidine hydrochloride monohydrate (4.99 mg), polysorbate 80 (0.50 mg), and Water for Injection at an approximate pH of 5.0

Prior to administration, LEQEMBI must be diluted in 250 mL of 0.9% Sodium Chloride Injection, USP

Before every infusion, calculate the dose (mg), the total volume (mL) of LEQEMBI solution required, and the number of vials needed based on the patient's actual body weight and the recommended dose of 10 mg/kg

Use aseptic technique when preparing the LEQEMBI diluted solution for IV infusion

Parenteral drug products should be inspected visually for particulate matter and discoloration prior to administration, whenever solution and container permit. Check that the LEQEMBI solution is clear to opalescent and colorless to pale yellow. Do not use if opaque particles, discoloration, or other foreign particles are present

Remove the flip-off cap from the vial. Insert the sterile syringe needle into the vial through the center of the rubber stopper

Withdraw the required volume of LEQEMBI from the vial(s) and add to an infusion bag containing 250 mL of 0.9% Sodium Chloride Injection, USP

Each vial is for one time-use only. Discard any unused portion

Gently invert the infusion bag containing the LEQEMBI diluted solution to mix completely. Do not shake

After dilution, immediate use is recommended. If not administered immediately, store LEQEMBI refrigerated at 2°C to 8°C (36°F to 46°F) for up to 4 hours, or at room temperature up to 30°C (86°F) for up to 4 hours. Do not freeze
Administration1
Visually inspect the LEQEMBI diluted solution for particles or discoloration prior to administration. Do not use if it is discolored, or opaque, or foreign particles are seen

Prior to infusion, allow the LEQEMBI diluted solution to warm to room temperature

Infuse the entire volume of LEQEMBI diluted solution intravenously over approximately 1 hour through an IV line containing a terminal low-protein binding 0.2 micron in-line filter. Flush infusion line to ensure all LEQEMBI is administered

Monitor for any signs or symptoms of an infusion-related reaction. The infusion rate may be reduced, or the infusion may be discontinued, and appropriate therapy administered as clinically indicated. Consider pre-medication at subsequent dosing with antihistamines, non-steroidal anti-inflammatory drugs, or corticosteroids